The Company
Nosso trabalho vai além de criar belas imagens. Inovamos desenvolvendo experiências e soluções.
Since the early days our union has been Kaaza´s mean structure as we´re all constantly in the same boat.
For that our mean focus are the activities that help our team to be always in constant evolution. That vision built a serious and perfectionist team absolutely engaged with the high quality of our cases.
Our knowledge in achitecture, decoration, fotography and design provides a way more holistic perspective about our working processes. We use that to help our clients to express their different ideas in a more effective way.
We believe that limits only exist to be overcome, so we are constantly focused in our evolution and the challenges are part of our routine. Our endless search for perfection happens constantly as we´re always happy and satisfied about it.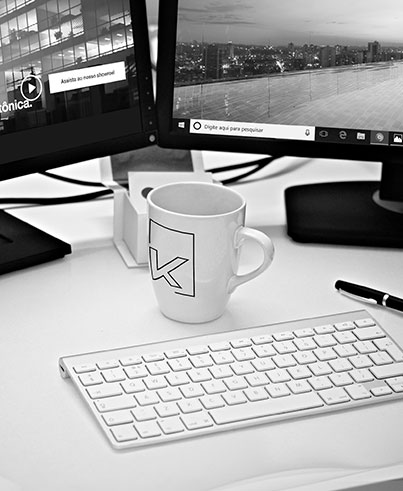 See the future with art.